Published : DECEMBER 22, 2022 | Vol. I Issue: 36
---
PUBLISHED: DECEMBER 22, 2022 | by the Constitutional Rights Centre
Dr. Byram Bridle sues University of Guelph, their professors, and others for Tortious conduct against him.
On December 19th, 2022, Dr. Byram Bridle issued a Statement of Claim in Ontario Superior Court. The expert vaccinologist, and viral immunologist, states that he has been viciously and falsely attacked by some of his colleagues, with the complicity of the University administration. Some of the Defendants include the President of University of Guelph, Dean Wichtel, Administrator Arnott, Professor Pyle, Professor Weese, and Dr. David Fisman at the University of Toronto.
Click here for the PDF Statement of Claim.
Rocco Galati, BA, LLB, LLM, Executive Director
Thanks for your kind support of the CRC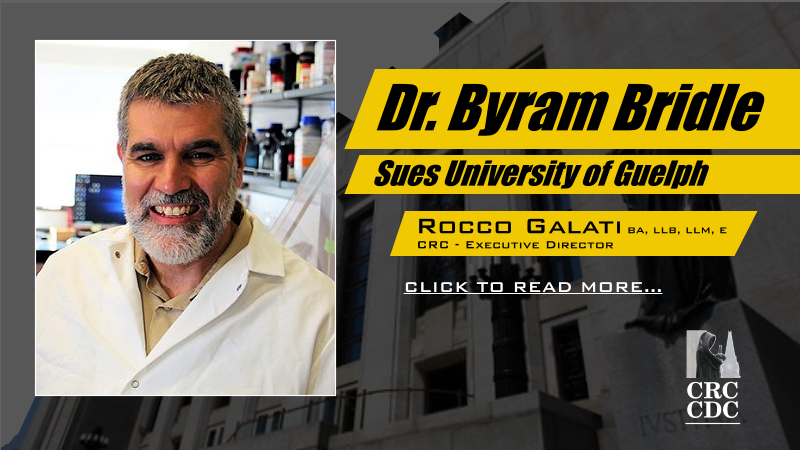 ---