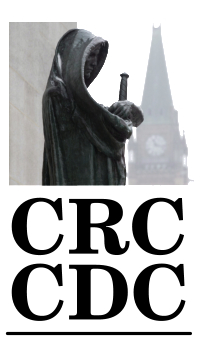 The Constitutional Rights Centre Inc. ("CRC") was incorporated, in Ontario, in November, 2004. From 2004 to 2013, it non-publicly, except to lawyers, operated in its development, in assisting and procuring legal counsel, with respect to constitutional cases, where counsel and/or their client, lacked the funds and/or expertise to mount, argue, or appeal a constitutional issue or case. Since 2013 it has, as co-Applicant, also initiated litigation in such cases as the "Nadon Reference" case, the "Mainville Reference" case, the challenge to the new Citizenship Act (Bill C-24).

The CRC is structurally organized as follows:
It consists of one (1) Corporate Director.
It further consists of the following Operational Directors:
Rocco Galati, B.A.(McGill), LL.B., LL.M. (Osgoode)
Executive Director (Founder) and Director of Tax and other Civil Litigation
Paul Slansky, B.A., LL.B (Windsor)., J.D. (Detroit)
Operational Director, (Quasi) Criminal Litigation
Amina Sherazee, B.A., LL.B (Windsor)., LL.M. (Candidate)
Operational Director, Immigration, Human Rights, and Women's Litigation
Manuel Azevedo, L.L.B. (Osgoode), LL.M. (LSE)
Operational Director, Administrative Law Litigation
Advisory Committee Members, Associate Litigation Members, are also part of the CRC, bringing to bear varied experience and expertise in different areas of public law, on the constitutional issue(s) and cases, and also reflect different geographical locations in Canada, despite the fact that the Centre is physically located solely in Toronto, at present.